Japantown Community Benefit District
The Mission of the JCBD
Through economic business development for property owners and merchants, beautification of public spaces for all to enjoy and a safe livable environment –Japantown will continue to thrive as a culturally rich, authentic, and economically vibrant neighborhood which will continue to serve as the cultural heart of the Japanese and Japanese American communities for generations to come.
JapantownSF Bigbelly's are Here!
Japantown Community Benefit District welcomes four Bigbelly units into our neighborhood. Not only will the trash receptacles help keep Japantown trash free, but will be an eye-catching reminder for all of us to do our part in the keeping our neighborhood clean.
With the help of the Office of Economic Workforce Development, a special ribbon cutting ceremony was held on Tuesday, August 27th. Acting Mayor, Supervisor Vallie Brown along with OEWD Director, Joaquin Torres and Japantown Merchants Association President, Richard Hashimoto, along with many community members, unveiled four new state-of-the-art Bigbelly waste receptacles in Japantown. The four Bigbelly trash cans were included in the most recent City budget as part of a $12 million investment to increase cleanliness on highly trafficked corridors. They are the first of 80 to be installed throughout the City.
Much appreciation to our sponsors: Japantown Merchants Association, Nihonmachi Street Fair, Japan Center Garage and Kinokuniya Bookstores USA for their support!
Japantown Peace Plaza Vision Plan
A proposal from the San Francisco Recreation and Parks Department to transform Japantown Peace Plaza into a more effective public space and hub for San Francisco's vibrant Japantown Community.
JapantownSF SafeCity Program completes the 3rd phase of mobilization!
We are excited to report that the Japantown SafeCity Camera Program is making steady progress per our Implementation Plan.
Phase 3 of the Japantown SafeCity Program has been completed. Bringing the current total of number of camera views into our network to 104 and covering approximately 80% of the Japantown Community Benet District.
AVS's team completed the work just in time for the 52nd Annual Cherry Blossom Festival with the cameras deployed throughout Japan Center Mall East and West, as well as the Kinokuniya building.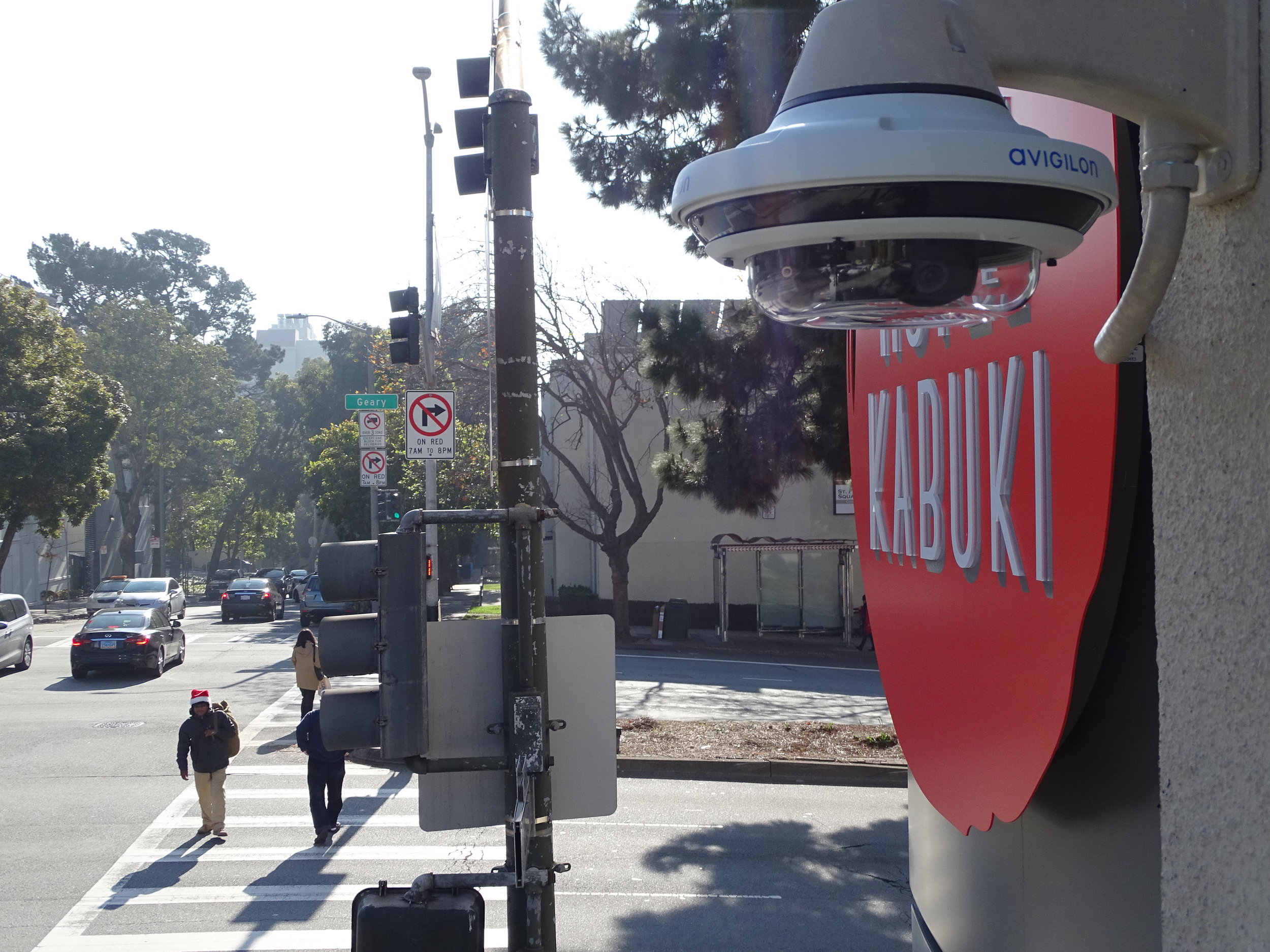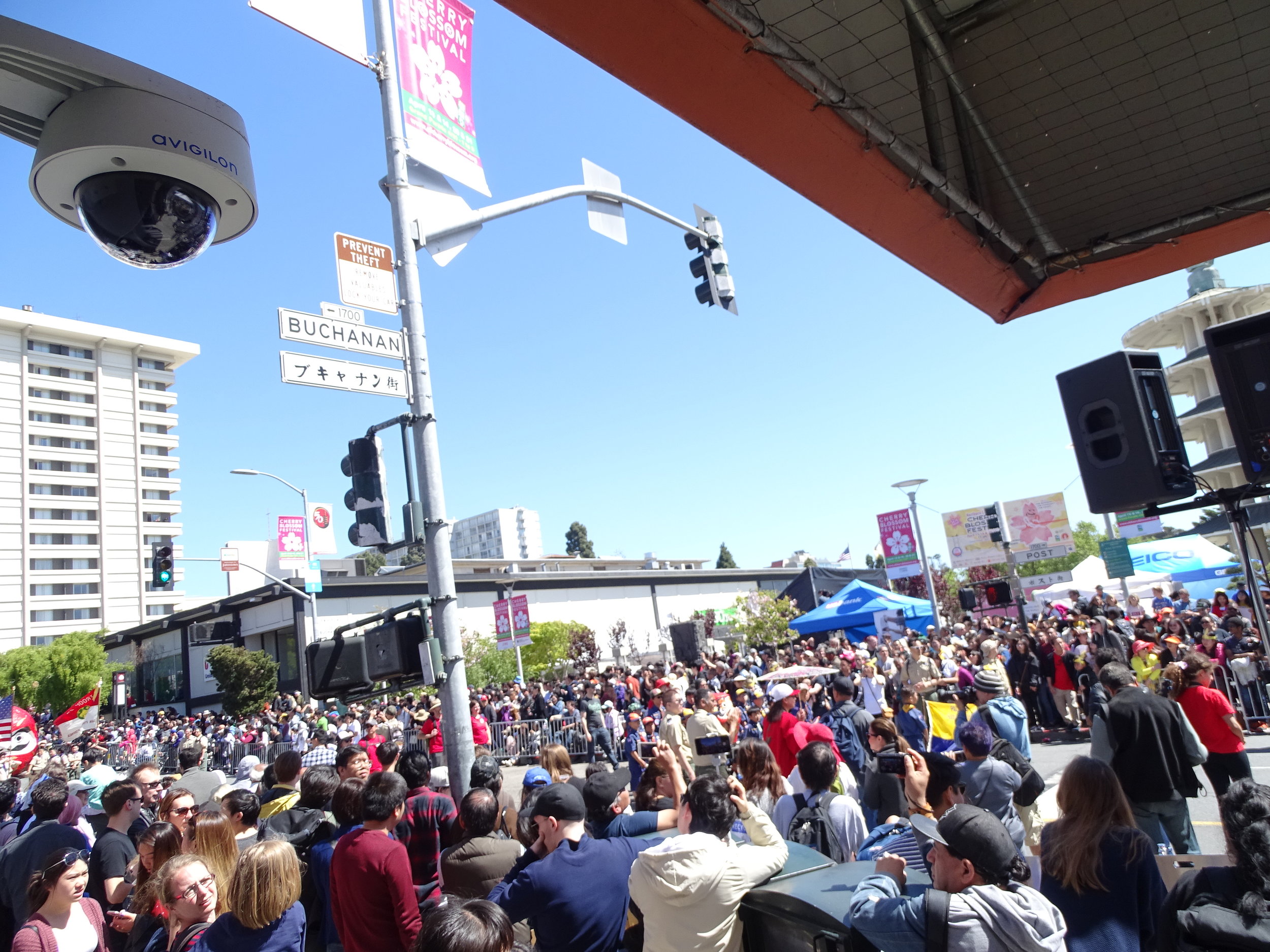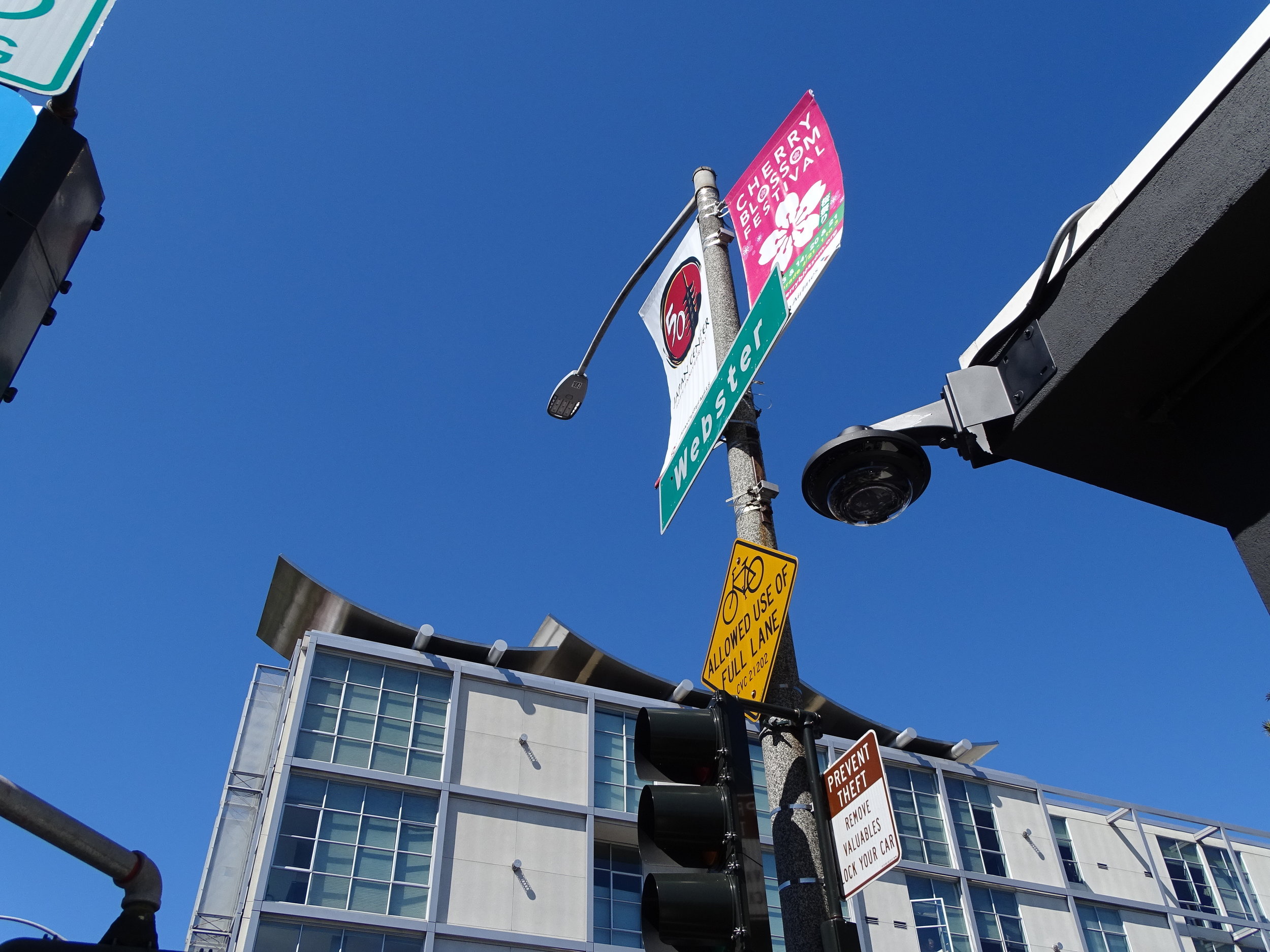 Japantown Community Ambassadors
Have you met our Japantown Community Benefit District (JCBD) Community Ambassadors? Our contract with Block by Block began April 4th, and since then our Community Ambassadors have been delivering outstanding cleaning, safety, and hospitality services for the District.
Read more about our Community Ambassadors.
One of the 3 Remaining Japantowns
San Francisco's Japantown was the first Japanese American community to settle and establish itself in the United States. The Japantown community is ever changing and the neighborhood has continued to evolve. As one the last 3 remaining Japantowns in the United States, the JCBD is working with key community organizations and groups to ensure the future viability of the greater Japantown neighborhood.